Google released a really simple tool that allows small business that have a Google My Business listing to auto-generate well designed signage to place anywhere in your office or store.
It's probably obvious why we at ReviewerPro.com love this tool. It takes your positive Google reviews and makes them so everyone can see them!
You can access the free tool here:
https://smallthanks.withgoogle.com/
Here is how it works.
Step 1. Find your business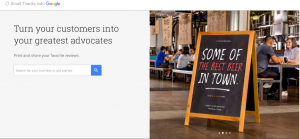 The tool is almost too simple. First, start typing in the name of your business. A drop down will appear for you to find yours.
Step 2. Choose the poster template that most appeals to you.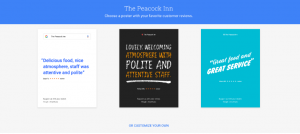 Google provides three well designed posters that feature a choice quote from one of your positive Google reviews.
Step 3. Download the high-resolution PDF of the poster ready for print, or share on social media
However, you don't have to accept it as is, you can customize it. You can use Google's customization to choose the layout, the font color of the quote, and the quote itself.
Click on the "or customize your own" link below the posters, as seen here: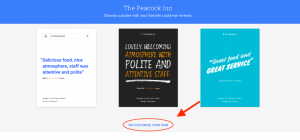 Step 1. Choose from one of the two basic layouts

Step 2. Choose the review from the list provided (which are from your reviews)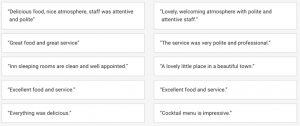 Step 3. Choose the color and style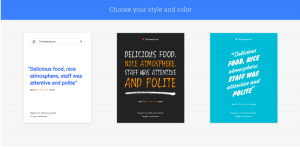 By clicking one of the options, you will also see a color palette below the photo.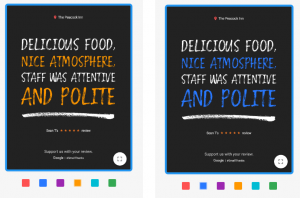 Mission complete! Now all you have to do is download and print your poster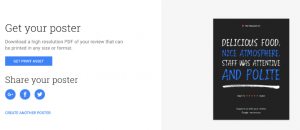 Pretty awesome huh!? Google obviously recognizes the need to connect the digital experience with the offline world, and this little tool does just that, by highlighting the value of online reviews as social proof.